Flexible PCB for Capacitance Screen of Mobile Phone
| | |
| --- | --- |
| Payment Type: | L/C,T/T,D/P,Paypal,Money Gram,Western Union |
| Terms of Trade: | FOB,CFR,CIF,EXW,FCA,CPT,CIP |
| Min. Order: | 1 Piece/Pieces |

| | |
| --- | --- |
| Packaging: | Vaccum Package |
| Productivity: | 10000 |
| Brand: | JHY PCB |
| Transportation: | Ocean,Air |
| Place of Origin: | China |
| Certificate: | ISO9001 |
Product Description
Jinghongyi PCB is a high-tech enterprise focusing on the production of high-precision printed circuit boards. It has the international leading technology of PCB production and PCB testing equipment. Our Flexible PCB is widely used in high-tech fields such as household appliances, automobiles, communications, networks, power, industrial control, medical treatment, military products and so on. In consumer electronics products, we provide professional mobile phone capacitive screen circuit board, mobile phone antenna circuit board, mobile phone camera FPC, mobile phone module FPC, mobile phone battery FPC, mobile phone keys FPC, etc. With professional standards and good service, we have become your most trusted partner.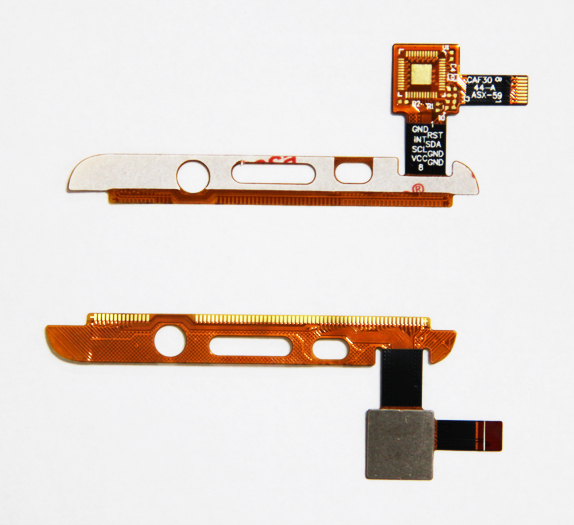 Flexible Circuit Board for Capacitance Screen of Mobile Phone
The flexible circuit boards we can produce include Prototype Flexible Pcb, Single-Sided Flexible PCB, Double-Sided Flex PCB, Multilayer Flexible PCB Circuit Board, LED Flexible Circuit Board, etc.
Contact us, we will provide you with real-time product quotation, flexible PCB pictures, product parameters, and our flexible PCB manufacturing capabilities. Welcome to consult.
---
Flexible circuit board (FPC) is becoming more and more popular in the context of the rapid development of smart phones as the representative of electronic devices to the direction of miniaturization.

In the new energy automobile market, FPC flexible circuit boards are widely used in GPS devices, LCD displays, radio devices, and entertainment devices such as DVD players.
In terms of smart wear, smartwatches, smart bracelets, VR helmets, etc. all use FPC flexible circuit boards in the chip, sensor, and machine design.

1. The innovative function of smartphone pushes the use and development of FPC to a new height. The arrival of the era of full-screen smartphones promotes the re-layout and trend of the FPC industry chain. The wide application of flexible LED screens greatly stimulates the demand of the FPC flexible circuit board.

In addition, the fingerprint recognition scheme under the screen of the smartphone promotes the development of the FPC flexible circuit board toward the direction of double-layer ultra-thin and ultra-narrow.

Flexible PCB can be used in folding, rotating, LCD module, camera module, button, side key, antenna, battery control and other functions of mobile phones. Generally, more than three flexible PCBs are used in mobile phones. With the popularity of light, thin, short and small smartphones, the demand for flexible PCB will increase.

2:The development trend of automobile automation, electrification, and networking of new energy vehicles breed new opportunities and new development of the FPC flexible circuit board market with reliable performance. At the same time, the increasing proportion of automobile electronic cost not only promotes the development of high-quality FPC with specialized production, but also brings new growth momentum to well-reputable FPC manufacturers, and also promotes the substantial increase of their output value.

In addition to mobile phones, the automotive electronics market is also the main battlefield of FPC. Vehicle control systems, such as dashboard display, air quality, sound, display, sensors, etc. The requirements of high signal transmission and high reliability make FPC begin to show its advantages.

3:With the rapid expansion of the scale of a series of wearable devices, there is no doubt that FPC flexible circuit boards tend to be lighter and thinner. The high compatibility between high-end FPC and wearable devices increases the demand and development of FPC.

In addition, the wearable market, especially the rise of virtual reality and augmented reality technology, has enabled FPC to further develop both in structure and performance.

It can be seen that whether it is a small smartphone, a large car, or a portable wearable device, as an innovative terminal product today, FPC flexible circuit board is developing rapidly, and in the future, FPC will continue to move towards miniaturization and thinning along with mobile consumer electronics products.

At the same time, it will gradually move towards automation with the investment of flexible circuit board manufacturers in R&D and the expansion of production capacity.
Flexible PCB is widely used in mobile phones, especially smartphones. It can be divided into FPC for camera, FPC for module, FPC for battery, FPC for capacitive screen, FPC for keypad, FPC for antenna, etc.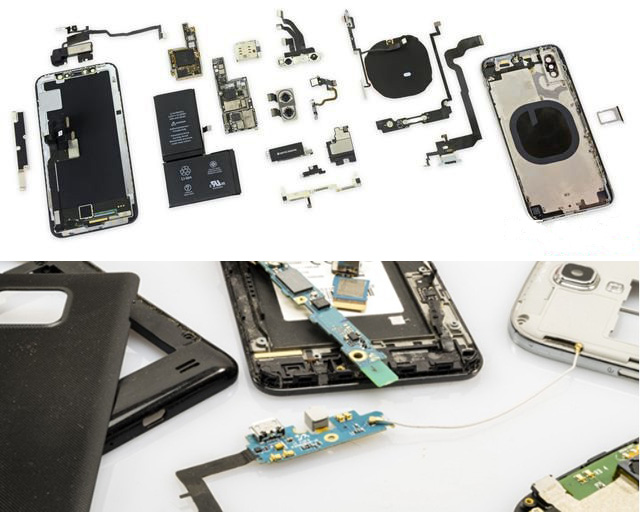 ---
Advantages of Flexible Circuit Board
Flexible printed circuit boards are printed circuits made of flexible insulating substrates, which have many advantages that Rigid printed circuit boards do not have.
1. Free bending, winding and folding, arbitrary arrangement according to space layout requirements, and arbitrary movement and expansion in three-dimensional space, so as to achieve the integration of component assembly and wire connection;
2. The volume and weight of electronic products can be greatly reduced by using FPC, which is suitable for the development of electronic products in the direction of high density, miniaturization, and high reliability. Therefore, FPC has been widely used in aerospace, military, mobile communications, laptop computers, computer peripherals, PDA, digital cameras and other fields or products.
3. FPC also has the advantages of good heat dissipation and weldability, easy assembly and low comprehensive cost. The design of soft-hard combination also makes up for the slight deficiency of flexible substrates in component bearing capacity to a certain extent.
---
Main raw materials of FPC
Its main raw materials are right: 1, base material, 2, covering film, 3, reinforcing, 4, other auxiliary materials.
1. Substrate
1.1 Rubber Substrate
There are three main parts of adhesive base material: copper foil, glue, and PI. There are two kinds of single-sided base material and double-sided base material. Only one side of copper foil is single-sided base material, and two sides of copper foil are double-sided base material.
1.2 Rubber-free Substrate
The non-glue base material is the base material without the glue layer. Compared with ordinary glue base material, it has less middle glue layer, only copper foil, and PI. It has thinner, better dimensional stability, higher heat resistance, higher bending resistance, better chemical resistance, and other advantages than glue base material. Now it has been widely used.
Copper foil: At present, the thickness of common copper foil has the following specifications: 1OZ, 1/2OZ, 1/3OZ. Now, the thinner copper foil with 1/4OZ thickness is introduced. But at present, this kind of material has been used in our country and is being used in the ultra-fine line (line width and line spacing are below 0.05MM). With the increasing requirements of customers, this kind of material will be widely used in the future.
2. Covering film
There are three main parts: release paper, glue, and PI, which are only glue and PI in the final product. The release paper will be torn off in the production process and will no longer be used (there is foreign body on its protective glue).
3, reinforce
For the specific use of FPC materials, use in a specific part of the product to increase the support strength, make up for the FPC more "soft" characteristics.
At present, there are several kinds of commonly used reinforcing materials as follows:
1) FR4 reinforcing: The main components are glass fiber cloth and epoxy resin, which are the same as FR4 used in PCB.
2) Reinforcement of steel sheet: Composition of steel, with strong hardness and support strength;
3) PI reinforcing: The same as the covering film, there are three parts of PI and glued paper, but the PI layer is thicker, which can be produced proportionally from 2MIL to 9MIL.
4.Other auxiliary materials
1) Pure glue: This adhesive film is a kind of heat-curable acrylate adhesive film, which consists of protective paper/release film and a layer of glue. It is mainly used for laminating board, soft-hard bonding board and FR-4/steel sheet reinforcing board.
2) Electromagnetic protective film: paste on the surface of the board to shield.
3) Pure copper foil: only copper foil, mainly used for hollow board production.
There are six types of FPC:
A. Single-sided Flexible Circuit Board: Only one side has a circuit.
B. Double-sided flexible PCB: There are circuits on both sides.
C. Hollow-out Flexible PCB board: also known as window board.
D. Layered

Flexible PCB

board: two-sided circuits (separate).
E. Multilayer

Flexible PCB

board: two or more layers.
F. Rigid-Flexible PCB: Products Combining Flexible PCB with Rigid PCB.
At present, we are the main supplier of flexible circuit boards for smart wearing equipment. In addition, we also produce flexible circuit boards for 5G base stations, High-Frequency Pcb, high-speed PCB, radio frequency PCB, high-precision PCBs and Flexible Circuit Board Assembly services.
---
Flexible PCB Manufacturing Capability
Learn more about JHY PCB by exploring the manufacturing capability of Flexible PCB below. We can do more than you can imagine.
Items

Manufacturing

Capability

PCB Layers

1 - 8layers

Laminate

DuPont PI, Shengyi PI

Maximum PCB Size(Length x Width)

Single Sided Pcb

480*4000mm

Double Sided PCB

480*1800mm

Multilayers

236*600mm

Minimum Board Thickness

Single Sided PCB

0.05mm+/-0.02mm

Double Sided PCB

0.08mm+/-0.02mm

Multilayers

As per Gerber

Finished Board Thickness

1-6L

0.05mm-0.6mm

8L

1.6mm

Min Tracing/Spacing

Copper Thickness 1/3 oz:

0.076mm/0.076mm (1-6L)

0.05mm/0.05mm (8L)

Copper Thickness 1/2 oz:

0.076mm/0.076mm (1-6L)

0.06mm/0.06mm (8L)

Copper Thickness 1oz:

0.1mm/0.1mm (1-6L)

0.065mm/0.065mm (8L)

Min. Annular Ring

4mil

Minimum Hole Size

1-6L

0.2mm(8mil) (CNC)

8L

0.15mm(CNC)

Solder Mask Color

Green, White, Blue, Black, Red, Yellow

Solder-stop coating---Coverlay

PI and PET film




Silkscreen Color

White, Black, Yellow




Surface Finish

OSP

e HASL

ENIG(Electroless NickLead-Freeion Gold)

Ni thickness:2-6um

Au thickness:0.025-0.05um

Flash Gold

Ni thickness:2-8um

Au thickness:0.025-0.15um

Immersion Tin

Tin thickness:0.5-1um

PlatingTin

Tin thickness:1-10um

Laser cuPunching

Special technologies

Peelable solder mask

Gold fingers

Stiffener (only for PI/FR4 substrate)

Impedance Control+/-10%

Rigid Flex PCB
PCB Shipment
JHY PCB offers flexible shipping methods for our customers, you may choose from one of the methods below.

Shipping Process
After production and testing, your PCB orders will be sent to our shipping department. As the quick turn PCB manufacturer, JHY PCB shipping department will ship your PCB quickly without any pending.
JingHongYi PCB (HK) Co., Limited
Jinghongyi PCB (HK) Co., Limited is a professional manufacturer of high-quality PCB. JHY PCB specializes in quick turn PCB prototypes, small-medium volume PCB. Established in 2011, located in Baoan District, Shenzhen, China, with more than 500 experienced employees, we're able to achieve monthly output 40000 square meters.
PCB Manufacturing Services
As one of leading printed circuit board manufacturers based in China, JHYPCB has been offering international companies of all sizes with high-quality PCB prototype to production services at fair price for 8 years. To make professional and advanced circuit boards, we're committed to adhering to the strictest standards during PCB manufacturing process, we're fully compliant with the ISO 9001:2008 quality management system.
- Save money&time! Achieve peace of mind!
- A professional and trustworthy PCB Prototype manufacturer.
- Fastest PCB Prototype.
- One stop solution for various PCB&SMT Stencil.
- Low cost for simple PCB.
- Affordable price for high-tech PCB.
- Minimum orders 1pcs.
- 24-hour online customer service.
- Professional PCB engineer for one-to-one service.
- Shipment on time.
- Guarantee good service and quality from PCB quotation to delivery.
To deliver true value and convenience to our PCB fabrication clients, we expand our business to components sourcing and turnkey PCB Assembly services ranging from prototype, low-to-middle volume to high volume up to 1 million pcs. We can mount components on circuit boards using surface mount technology (SMT),through-hole technology (THT), and manual insertion:
- High quality assembly services with short lead times
- No minimum order
- No additional charge for stencils
- Free DFM Check
- 100% AOI test and X-Ray test for BGAs package
- Function tests & IC programming based on custom requirements
Our company is approved by UL, TS16949, ISO-9001, and RoHS compliance.
All boards are produced according to IPC-6012 standards and inspected according to IPC-A-600 in the latest version. Our products are widely applied in communications, industrial control, power electronics, medical equipment, security electronics, consumer electronics, LED, etc. More than 90 percent of them were exported to Europe, North America, South America.

One stop service include
Company Name: JingHongYi PCB (HK) Co., Limited
Representative: Chen Zhi
Product/Service: PCB Manufacturer , PCB Prototype , Flexible PCB , Multilayer PCB , Aluminum PCB , Rigid Flex PCB
Capital (Million US $): US$1.5 Million
Year Established: 2011
Total Annual Sales Volume (Million US $): US$50 Million - US$100 Million
Export Percentage: 91% - 100%
Total Annual Purchase Volume (Million US $): US$10 Million - US$50 Million
No. of Production Lines: 8
No. of R&D Staff: 5 -10 People
No. of QC Staff: 41 -50 People
OEM Services Provided: yes
Factory Size (Sq.meters): 1,000-3,000 square meters
Factory Location: Building 15, Wan Xia Industrial Park, Tongfuyu Industrial Zone, Shajing,Baoan District, Shenzhen, China.
Contact Person: Ms. Megan
Tel: 86-1351-0758219